Do you want to use your existing telephone but keep your business and personal life separate? With the Call Cowboy App, you can. Call Cowboy helps you increase caller productivity by automating cold calls from your phone list while at the same time protecting your private number. The Call Cowboy auto-dial app takes care of all your outbound calls, boosting your productivity and helping you to look like a much bigger business.
The benefits of Call Cowboy auto-dial include:
Use Call Cowboy features anywhere in the world

Create custom notes on sales leads

Disposition all calls

Send SMS

Make outbound calls

Receive inbound calls

Analyze your performance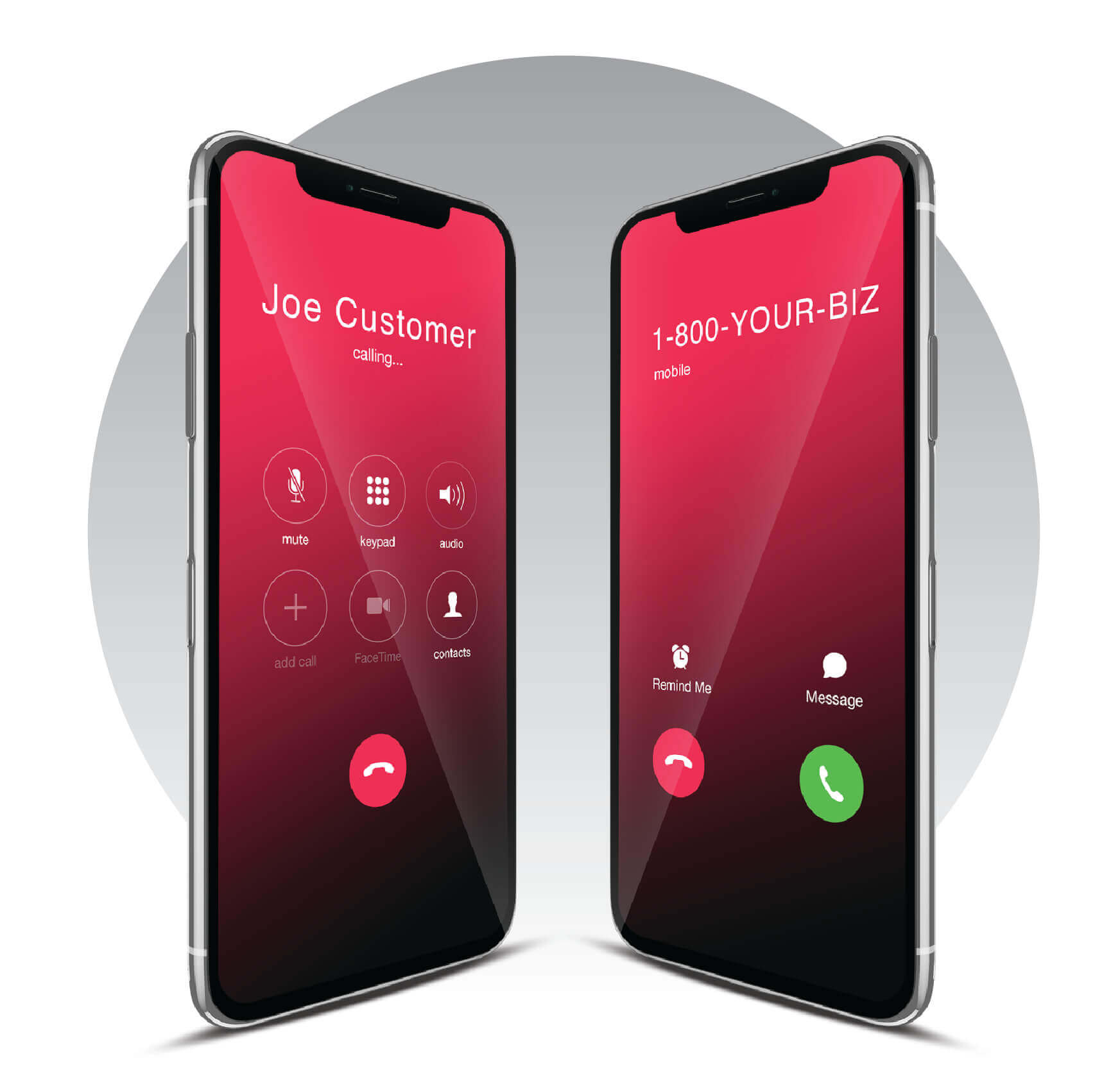 If you'd prefer to skip the app and call directly off your device, then you can with our mobile phone direct autodialer. The automated dialer platforms lets you dial from your mobile device, whenever and wherever you happen to be. No app needed!
The benefits of mobile phone direct autodialer include:
No need to download any apps (login to your Call Cowboy portal on your browser to set up)

Smart outbound and inbound calling announcement (know who you're calling and who is calling you)

Create voice notes and records of conversations

Disposition calls

Analyze your results and sales performance

SMS
Adding auto-dial functionality to your existing PBX phone system is straightforward with Call Cowboy. Sign up or log into your Call Cowboy portal on our website and start dialing with your PBX phone within minutes.
Benefits include:
Create notes using Call Cowboy's computer-based app

No need to install the app on all your call center terminals

Intelligent inbound and outbound calling announcements

Create voice notes

Disposition off of key pad or on cloud based computer app

Track calls

Analyze performance
The Call Cowboy desktop app provides you with the same seamless functionality as the mobile app. You or your call center staff can run your sales operations from the desktop computers in your office within the confines of an app environment. Setup is easy.
Benefits include:
Permission-based roles for both telemarketers and managers

Call monitoring including call barging and whispering

Analytics

Blended inbound and outbound calling

Set up SMS autoresponder

Use interactive voice recognition

Send unlimited business texts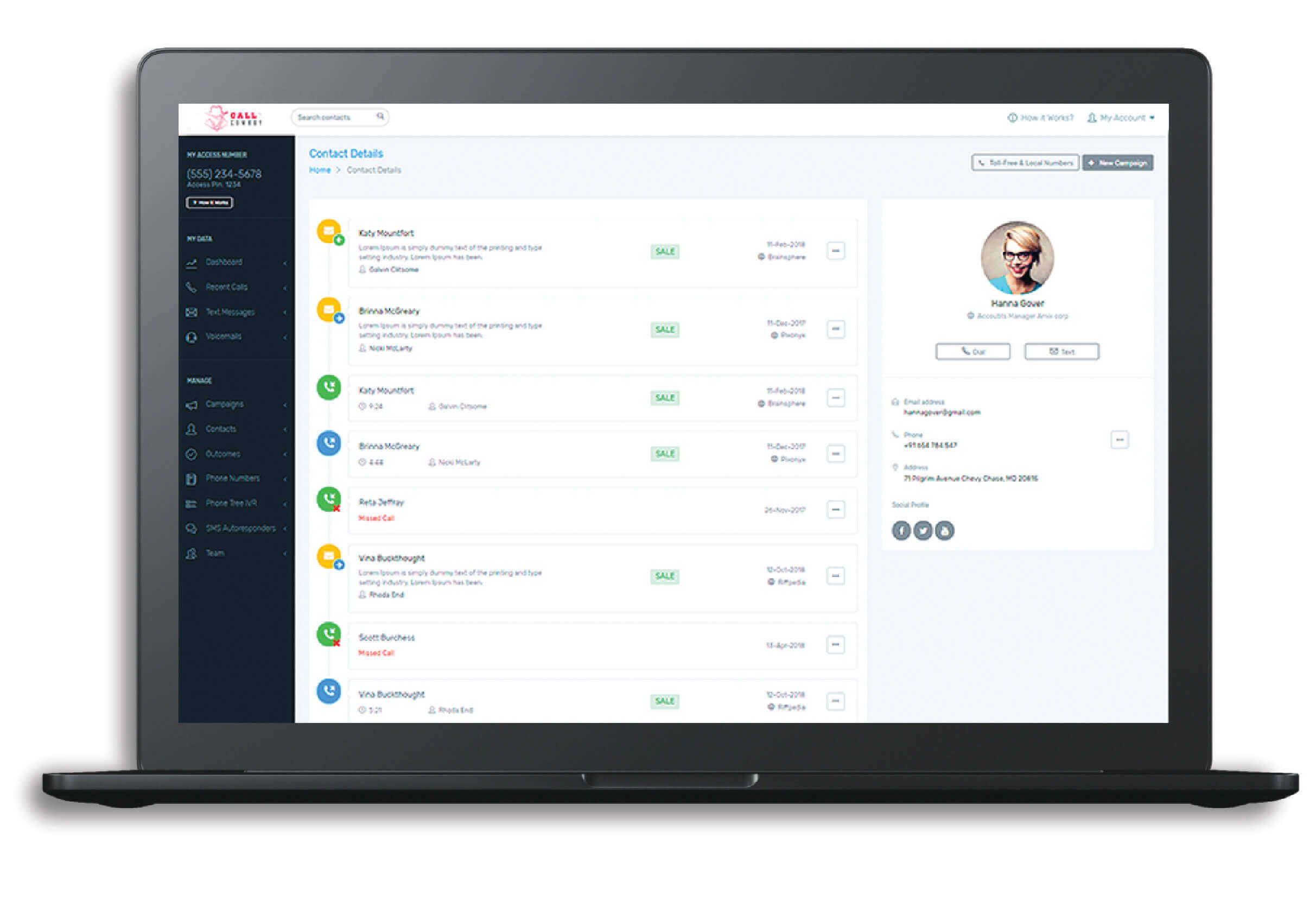 Expand your reach and gain customer attention with SMS marketing through Call Cowboy cloud-based auto dialer app. Send and receive MMS and SMS messages.
Seamless integration ensures you can incorporate dialing software into your existing PBX system, or use auto dial features with your mobile phone. Whether you're based in the office, work from home or are routinely on the road, Call Cowboy services connect you with clients and customers at the touch of a button.
With no need for costly system replacements or new mobile phone contracts, Call Cowboy is an efficient and cost-effective way to increase productivity and client reach. By adding Auto Dialer to your existing set-up, you'll be able to liaise with clients, colleagues and business prospects without delay.
Connecting to warm leads or calling cold contacts takes time, and it can be a significant burden for companies. Whilst dialing leads is an effective way of bringing in business, using AutoDialer allows you to work faster and at a reduced cost.
Without power dialer facilities, you're relying on staff to make hundreds of phone calls per day and many of these may go unanswered or to the prospect's voicemail. This means you're paying staff for calls which may not even connect to the target, which quickly becomes expensive. Furthermore, relying on trained sales staff to continually dial phone numbers in the hope of reaching a target is overlooking their expertise and experience.
With Auto Dialer, you can boost the number of calls your company makes per day, whilst ensuring your dedicated staff are only connected to live calls. Once the call has been connected, Auto Dialer will either connect the line straight to your staff or play a taped message of your choice. Increasing call volume and pick-ups has never been easier.
Using cloud technology, your power dialer system can be used anywhere. Instead of being tied to the office or call center, you can use auto dial features from any location, which means you're never out of touch with your business and your clients.
What's more – Call Cowboy gives you additional freedom when it comes to hiring and retaining sales executives. Facilitating remote working via cloud-based technology ensures you can hire staff based on their skills and experience, rather than their location. With reliable and reputable cloud-based security and easy-to-use auto dialer software, your staff can access from any location.
Whether you're a small business, a multinational corporation or a growing company, Call Cowboy meets your needs. With unlimited agent accounts, Call Cowboy expands with your business and ensures you can increase your call outs during busy periods.
If you're promoting an upcoming event or promotion, for example, you may be contacting more clients and customers than usual. If you take on extra staff or temporary workers to carry out this additional work, you can set them up with an Auto Dialer agent account quickly and easily. Unlike other services, you won't pay extra for every account you use, so you can create as many agent accounts as you need to.
Monitoring, collating and evaluating data is crucial when you're carrying out sales activities. Knowing how many prospects staff are connecting with, how many positive outcomes and how many sales have been generated gives you the information you need to hone your sales strategies and improve results.
With built-in reporting and analytics features, Call Cowboy makes it easy to track sales campaigns. Instead of relying on informal feedback from sales staff or using separate software to try and assess the metrics, you can rely on a power dialer to collate data as your staff use automatic calling features and present the information to you in an easy-to- understand format.
An autodiler is a softwre system that increases productivity levels for outbound calling. When a call is finished the system will autmtically dial the next lead elimnating keystrokes and employee down time.
Business Owners




Perfect for owner-operators and business managers, power-dialer facilities can take your organization to the next level. Increasing connections exponentially, your staff can reach more targets than ever before. Whether you're regularly conducting B2B sales campaigns or B2C marketing activities, Auto Dialer allows you to maximize efficiency and productivity.

Realtors




Working in real estate means you need to connect with people frequently, and calling prospective buyers, homeowner and tenants can take up time and money. With a progressive dialer, you can take the hassle out of contacting clients and reduce costs at the same time. Why waste time making calls and missing your target? With the Auto Dialer app, you can free up your time and connect with clients quickly and efficiently.

Car Salesman




Whether you're warming up cold leads, reconnecting with existing clients or reaching out to car sellers, working as a car salesman means you're like to spend a lot of time on the phone. Unfortunately, this can result in time being wasted if you're unable to connect with your target. With power-dialer facilities, however, you can whizz through your target list and connect with available clients and customers, thus improving your productivity and giving you the opportunity to sell at an increased volume.

Outdoor Sales Rep




If you meet clients on a face-to-face basis or you travel to prospective new clients in a bid to make a sale, power-dialer facilities are just what you need. With sales staff working to tight deadlines, there's no time to waste when it comes to connecting with potential new clients or customers. Using power-dialer options, you can get through call data quickly and maximize the number of people you're able to connect with. With most outdoor sales reps working on a full or part commission-basis, maximizing your connections is vital to boosting your income, and a power-dialer can help you do just that.

Call Centers




For years, call centers required staff to call each individual number they're trying to connect to. Unsurprisingly, this was time-consuming and led to a number of staff repeatedly getting through to voicemails, messaging services or simply not getting through to anyone at all.
Designed to increase efficiency and productivity, autodialer features whizz through endless reams of call data and connect your staff to live calls.
By reducing the need to actually dial phone numbers or wait for a target to pick up the call, you're freeing up your staff's time and allowing them to use their skills on live and active calls. This reduces operational costs significantly, speeds up business processes and significantly maximizes your productivity.
Whether you have an in-house call center for your business or your operate a dedicated call center on behalf of other clients, progressive dialer and auto dialer facilities are a must. Enabling you to connect with targets quickly, Auto Dialer improves call center performance and gives you the opportunity to maximize your returns.