If you have been looking for ways to enhance your marketing efforts at your business, you have probably already come across the term 'call tracking' at a number of different stages within your journey. Businesses of all shapes and sizes, across all industries, can use tracking number facilities to their benefit. This has become a very useful tool in terms of continual analysis for marketing purposes.
Metrics for call tracking can support your company in terms of achieving instant results. With that in mind, we are going to reveal everything you need to know about tracking local phone numbers to benefit your business.
Call tracking is a type of marketing analysis. It involves the use of call tools to figure out which of your marketing campaigns is resulting in relevant inbound calls to your target number. Businesses simply need to have specialist software installed with call tracking metrics so they can get the data they need.
There are many different ways that the data that is extracted can be used to benefit businesses. However, ultimately, it comes down to providing exceptional insight into how your various marketing campaigns are performing. This ensures you know which strategies are working and worth investing more into. This is essential in terms of supporting the efficiency and growth of your business
A lot of business owners today overlook just how important telephone leads are. However, two-thirds of Fortune 500 businesses deem them the most critical type of lead. Moreover, we should not overlook the link between telephone calls and local online searches either.
If you understand how customers and potential customers have stumbled across your company, you will be able to get invaluable insight into how effective your different marketing campaigns are. This gives you the power to make adjustments that will enhance the effectiveness and ROIs of each strategy.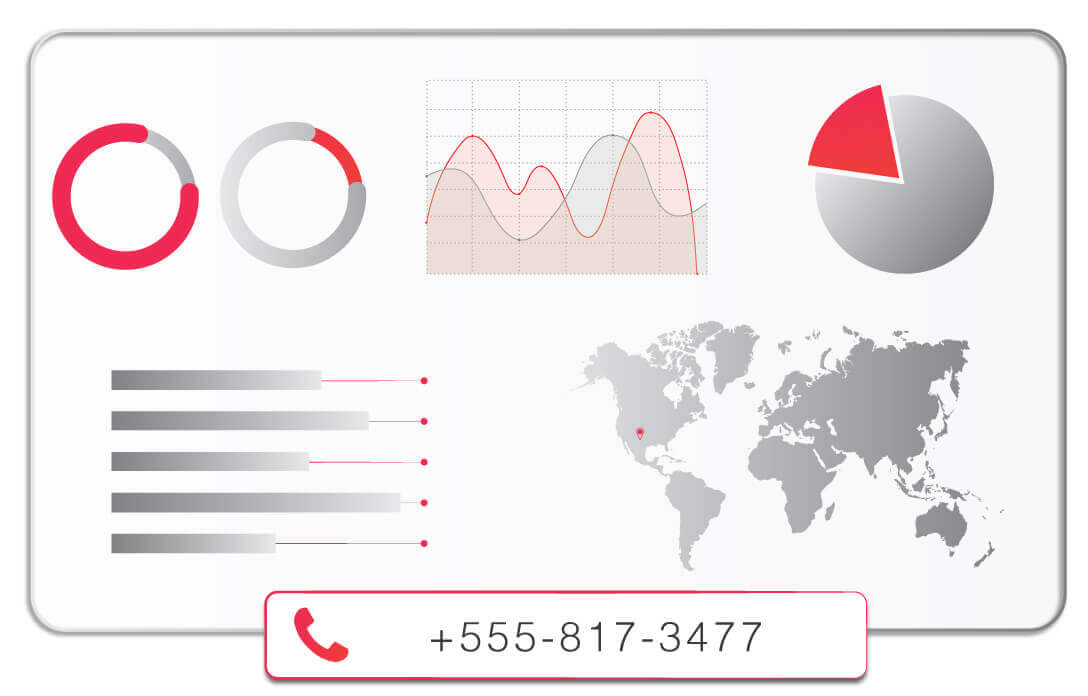 Call tracking works through relevant data being recorded whenever a business takes a call. This works through extending call track metrics to local phone numbers and random phone numbers. Essentially, all of the inbound calls to your business number will be tallied up and then other key metrics will be taken into account, for example, the geographic location of the person ringing.
During their research, most business owners will want to know how they are supposed to know which campaign resulted in the phone call. This is an understandable campaign. After all, most businesses will run a number of campaigns and they will be hoping to generate links from all of them. You may think that the only method for discovering what made a customer call your business is to ask them. However, this is not the case. Tracking number systems do all of the work for you.
Known as Dynamic Number Insertion (DNI), call tracking software will set up different phone numbers for all of your campaigns, which can then all be diverted to the same line. This gives you the ability to actively track how many inbound calls have been reached by each target number.
Let's say you are currently promoting one of your services through three different marketing campaigns. One is a magazine advert. Another is a radio campaign. The final is a PPC online ad campaign.
You spent $1,000 per campaign. You then set up call tracking as follows:
The magazine campaign is associated with the target number #1.
The radio campaign is associated with the target number #2.
The PPC campaign is associated with the target number #3.

Line #1 receives seven calls. Line #2 receives five calls. Line #3 receives 20 calls. This information can be utilized to decipher that the PPC advertising is the most successful by far.
Meanwhile, even if you do not have an equal split with your budgets, the cost per lead can easily be calculated across all of your marketing channels.
You can automate call tracking metrics so that you will know straight away what URL, ads, landing pages, and keywords were used to lead a person to pick up the phone.
No matter whether it is a local phone number or a random phone number, it is vital to know what data metrics this software strategy can collect. Call tools can pick up information such as…
Caller name
Caller history
Pages they have viewed on your site
Keywords used by the caller
The ad that resulted in the call
Advertising channel
Company
Address
Phone number
Moreover, the DNI number will be associated with the prospect forever. This means that when these people call you back in the end after they have encountered another campaign, you will know where their interest came from and how they came to initially interact with your business.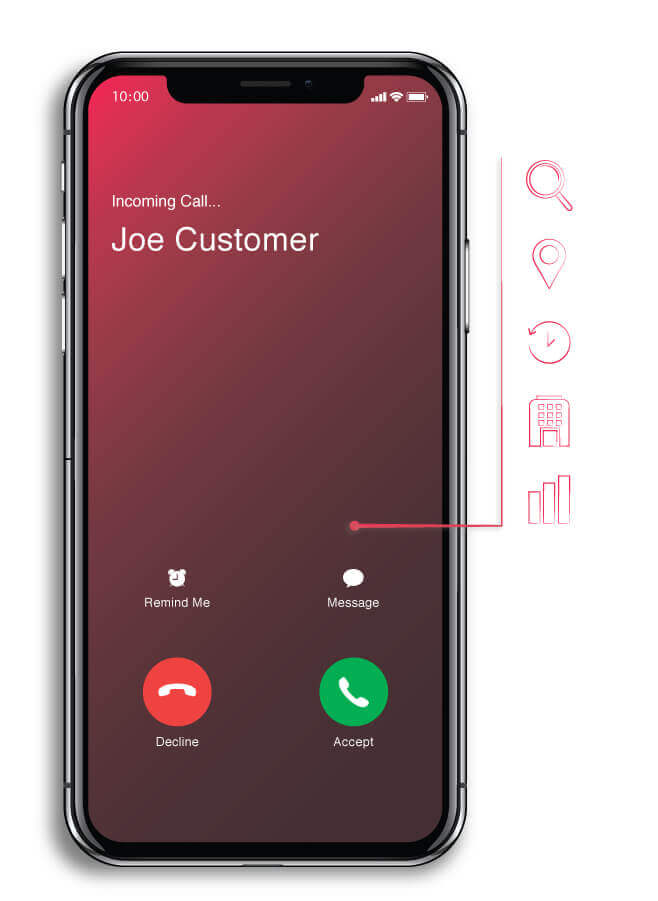 Of course, you will want to know why call tracking is beneficial before you invest any resources or time into this. With that being said, here are the main benefits associated with call tracking. This is not an exhaustive list.
Measure the full customer lifecycle to monitor the behavioral patterns of your customers and their Customer Lifetime Value.

Use call tracking methods so that you have a better insight into marketing strategies, such as A/B testing, that will enhance overall output.

Use phone call recordings for training purposes so that team quality is improved and there is a more consistent approach when it comes to leads.

Target the best geographic locations for expansions in the future by assessing the area codes resulting in the most phone calls.

Revisit previous prospects, no matter whether they have already converted into a sale, through using detailed call histories.

Get rid of the focus on ideas that are not working so that there is greater control in terms of time management and overhead spending.

Assess how individual marketing strategies are performing through tracking at keyword level prior to focusing on those with the correct ROI.

Measure how effective your content is by understanding what pages were visited in the lead up to the call of the prospect.
Ultimately, when used properly, tracking number facilities can change your approach to marketing and analysis, resulting in smoother routes to a conversation, maximizing your efficiency in terms of money and time.
Because of this, call tracking metrics are suitable for businesses across a lot of different industries. This includes B2B, automotive, finance, education, real estate, home services, health and dental care facilities, and legal sectors.
So, how can call tracking actively be used in a practical sense? Let's take a look at five simple yet effective answers.
Landing pages are a particularly useful marketing tool, but how can you know whether the content is generating the desired outcomes?
Call tracking metrics allow you to use two (or more) landing pages and use the DNI stats to actively monitor which works best. From here, you can either focus your attention on the winning solution or invest in improving the other.
When using PPC campaigns, it's possible to target audiences based on geographic parameters. Given that your products and services will sell better in some location compared to others, tracking the local numbers phone numbers associated with each geographic area is key.
Setting a unique DNI for each PPC campaign (or even other ad campaigns that can be limited by geography, such as local radio spots) can provide telling insights.
Marketing campaigns don't always need to outperform others. The main issue to consider is whether they are actively generating profits for the business. If not, lose them.
While your instincts may suggest that a magazine ad is working, the results relating to the unique DNI may suggest otherwise. When the campaign isn't generating money for the business, there is no point in spending more money on it. Those funds can be invested elsewhere.
It may be possible that leads from some sources generate more sales and conversions than others. The use of call tracking allows you to identify which channels bring the most valuable leads based on the conversion rates that they bring. After all, leads alone are futile without the end transaction.
Given that the DNI will track the original source of the lead forever, you can track the Customer Lifetime Value figure too, which is an integral feature for painting a clearer picture of the situation.
Call tracking metrics won't be the only analytical tools that you use. Likewise, the telephone number provided won't be the only CTA on your page or advert. Embrace the others too.
The same ad campaign may produce 20% call leads and 80% website click leads. Or you may see a huge variance in conversion rates depending on the next steps taken. Use this quantifiable data to guide your business to its next decisions, and you should see significant improvements.
There are many other ways in which call tracking can be used to your advantage. From local numbers phone numbers to calls from further afield, you can test everything about the online and offline marketing campaigns in relation to phone leads and the marketing strategy as a whole.
If your company is serious about perfecting its marketing campaigns and gaining deeper insight into customer behaviours as well as the success of individual advertising strategies, call tracking is a very good option.
The ability to track inbound calls from local numbers phone numbers can have a positive impact on offline companies and online businesses alike. Likewise, the flexible nature of the metric tracking means that it can be used by ventures of all sizes while frameworks can evolve alongside the growing company. When supported by the fact that it is very easy to embrace this idea, especially as our experts take care of the logistical and technical aspects, call tracking is a winning solution for most modern businesses.
Modern call tools and call tracking facilities can have a significant impact on your business endeavours, and there has never been a better time to start embracing the power of those facilities. Whether you wish to learn more about the possibilities or want to implement the analytical tools right away, our experts are here to help.
Take the first step towards a brighter business future by calling our team today.