Outbound sales is the process where sales agents make outbound calls designed to sell a service to prospects. Outbound sales involve agents calling through to potentially interested customers who may have indicated an interest for the product or service in some way. It's also known as cold-calling. The seller is initiating the conversation and the customer decides if they want to be involved in the call or not. Mostly, reps will call those who have previously shown an interest in the product, that way, they're not "cold" calling and end up bothering someone.
Outbound sales are a proven way to engage with customers and allow them to follow up with the product that they once shown an interest. Most outbound sales companies use an auto dialer, similar to the Call Cowboy autodialer to make calls. These automatically dial the customers numbers from a list, and they can get in touch with people much faster than if they manually dialed each number.
There are many different types of outbound sales companies that use the service of an auto dialer like Call Cowboy for their outbound sales strategies. These include telesales companies and those who are looking to help existing customers to upgrade. Banking companies also use a lot of outbound sales as they can get in touch with customers and discuss their accounts directly. The types of outbound sales reps include: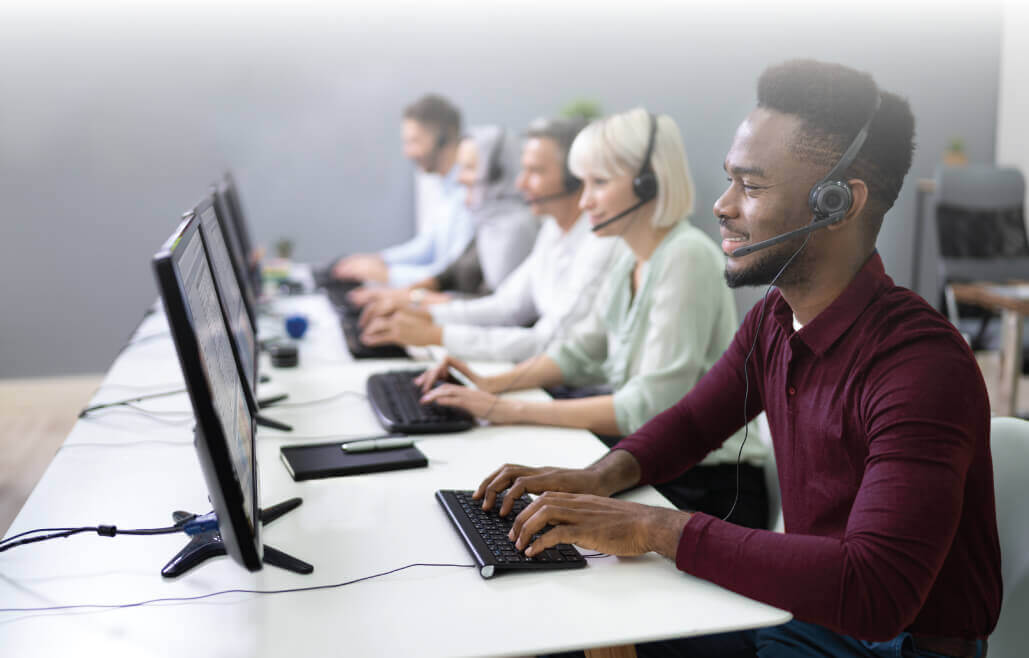 Outbound prospectors are given a list of possible leads to follow up with and sales development is the first place people think of when they think about outbound calling. They don't just close deals, but they reach out to previously interested parties, too. Most of the time, they will use email to make an initial connection and then follow up with a phone call. Sales development reps build a relationship and then pass the customer to closers to finish the deal. This saves those at the top of the chain prospecting for leads, spending their time on other more important tasks.
A lead is someone who has indicated that they are interested in what someone is selling, and a lead response agent responds to that interest. They follow up the leads that have left messages and shown that they want to know what's going on, and they are in charge of creating opportunities for account executives.
Business to business (B2B) sales involve businesses selling to other businesses. For example, Wells Fargo bank used to have a team of people selling their credit lines to existing businesses. In these circumstances, sales cycles take longer and closing a deal is not a straightforward thing to do. B2B outbound sales reps must follow up with prospects as it's a key part of their role. They will always call leads that they have dialed before, which is why it's important to have a dialer like Call Cowboy who can use the metrics to assign the calls again to the right agent. It's for this reason it's vital for sales reps to log activities in CRM tools so that the system knows.
These calls work toward business to consumer - so not big businesses! Some examples include those who sell insurance policies, stocks and time shares to others. There is usually a bigger amount of leads per day compared to B2B prospecting.
There are many tools that outbound sales companies use to ensure that their reps can make their calls. These include:
To make the working day more efficient, auto dialers by companies like Call Cowboy can transform the way the business works. In order to dial as many leads as possible, auto dialers are adopted to make it easier. This enables a business to maximize the number of leads within those calls.
A lot of outbound sales teams use click to dial to let them dial reps from their CRM system simply by clicking on a lead's contact information. This is very helpful for those who use lead list views in their CRM.
Most leads have been proven to answer calls that are coming in from the local area far more often than toll-free numbers. They see toll-free numbers and hang up instantly, but a local number makes the customer more curious.
There are companies that leave voicemail messages during outbound sales calls, but this can often be a time-consuming task. Automation solutions here can maximize the time of the sales agents spend on the phone and going onto the next call.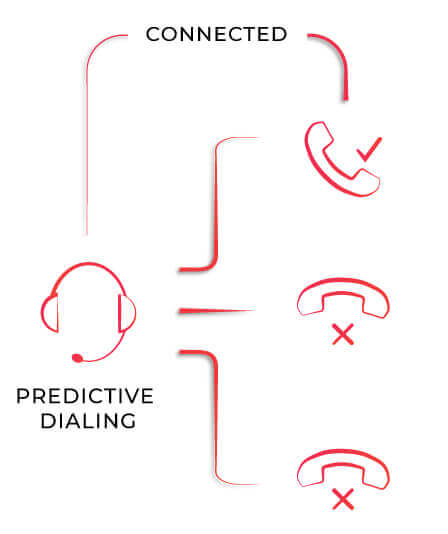 There are plenty of reasons that a business should invest in the right outbound sales method to enable their business to sell more to the right people. Let's take a look at some of those reasons:
As outbound sales calling is a good way to contact potential customers, you can reach large numbers of people and do it quickly, too. If you're setting appointments for account managers, you can make the work easier for yourself.
Marketing teams use inbound techniques to drive people to their websites, and when they do that, they get contact details at the same time for the prospects. When the right phone numbers are in place, qualifying prospects can be nurtured in the best way possible. Outbound sales are the best placed to qualify the leads, adding value to them with the right questions before passing on to the sales team.
Telemarketing is an excellent source of knowledge for a business, as it allows them to refine the features that you are offering. This feedback to the marketing and sales team for the next stage in the sales cycle.
With the Call Cowboy auto dialers in your outbound sales team, you can offer something that others don't; a personal touch. There's no automatic voices, but real connections and real people at the end of the line. Natural voices increase your chances of making a sale as there is more warmth and more chance of a sale later on. This is invaluable for the sales team!